Helmets
Why do many riders wear a full face helmet when they ride? A picture is worth a thousand words...
Photo © by Jeff Dean - Wikipedia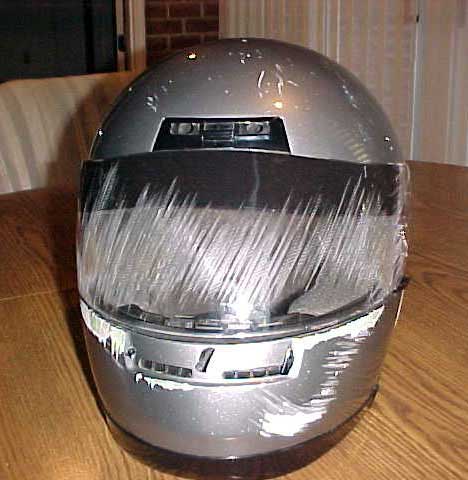 .
Image from: www.araiamericas.com/news/images/news_crashhel.jpg
The following is an exert from Cassons website titled:
THE MOST-DAMAGED HELMET WE'VE EVER SEEN
I was riding westbound on 1-20 near Weatherford, TX at what eyewitnesses later said was about 140mph ... when the accident happened. ... I took out a street sign with my Arai helmeted head and also took out a guard rail which indicates the force of the impact.
...There was no injury to my head or brain thanks to my Arai helmet.
I was a paramedic for six years and attended too many crashed motorcyclists and had seen first hand the difference a quality helmet can make in the after accident outcome.
View the full article here: www.cassons.com.au/CAS_Headline.asp?content=3
Perhaps wearing a full face helmet was a wise choice here.
Image from: http://lostinasupermarket.com/2009/12/australian-motorcycle-safety-commercial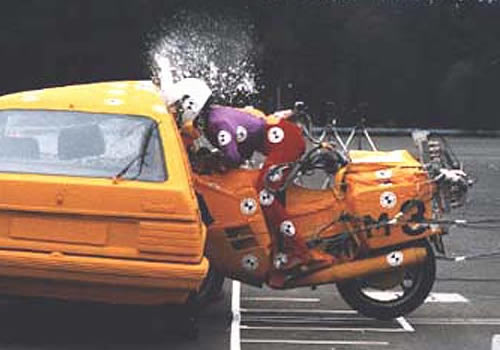 Image from: http://www.flamesonmytank.co.za/helmets.htm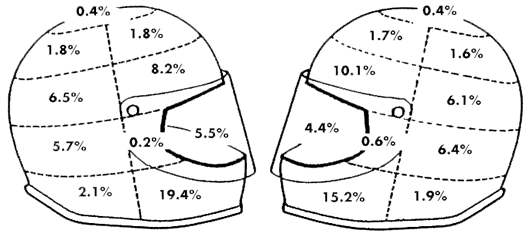 Shark Evoline Modular Motorcycle Helmet